News & Events
Mobile & Web Solutions For Changing Times

GSS will be your partner to help you face the challenges of today and grow your business for tomorrow. Currently, we are:

-- Expanding our partnership with Bushel, and are adding new features to the mobile applications that tie elevators directly to their producers.
-- Rolling out a newly enhanced Web portal project for AgExceed, which will allow users to view tickets, view prices, and make offers.
-- Enhancing our suite of Agrosoft APIs, which enable larger enterprises to seamlessly integrate their enterprise data with their own corporate portals.

"Events over the last year have accelerated the trend toward mobile and electronic exchange," says Gail Miller, President of GSS. "Whether it's ACH and wire transfer, mobile solutions, or web portals, GSS is committed to helping our customers meet the challenges of our rapidly changing world."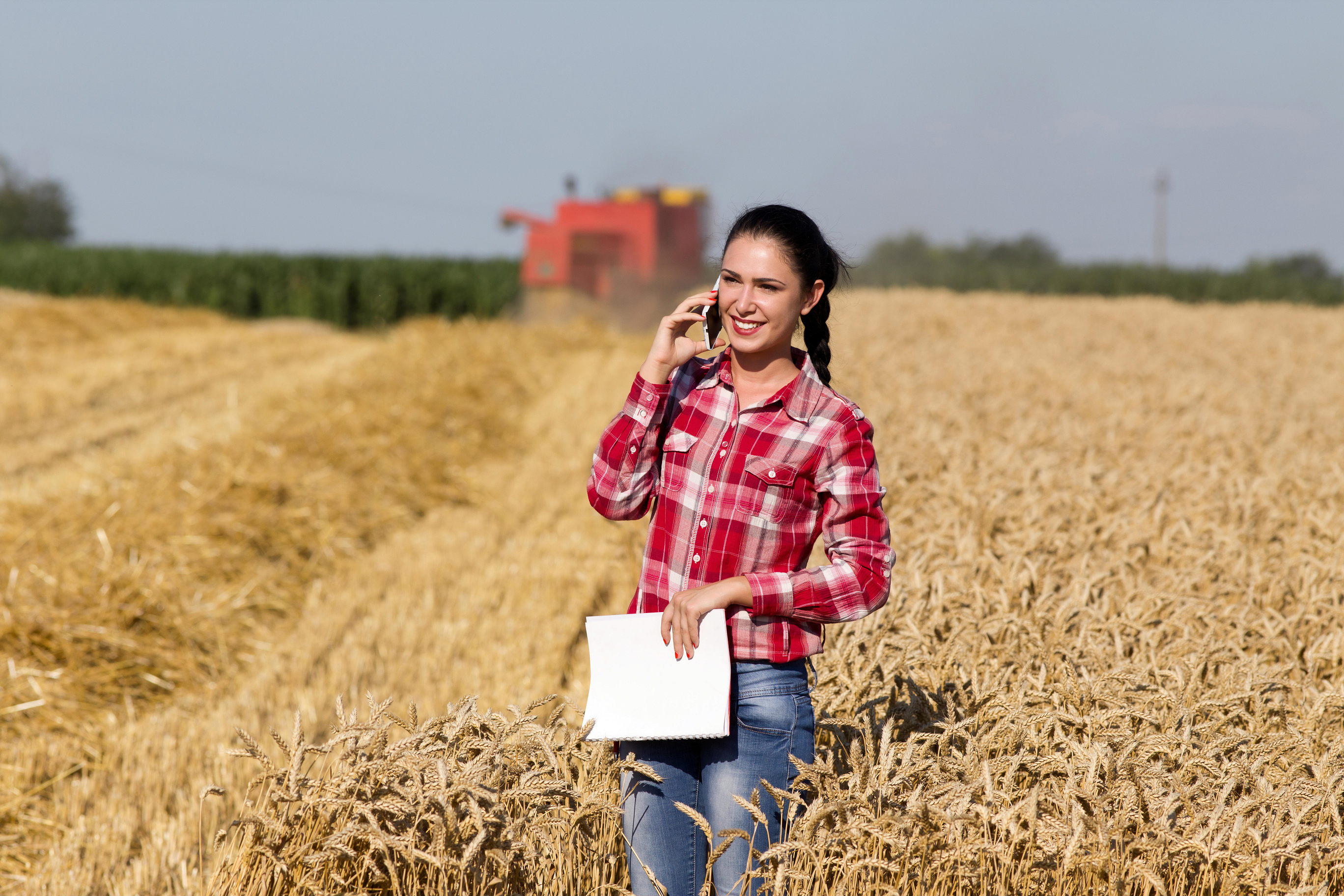 GSS in the News!
The March/April issue of the Grain Journal had a very nice article on one of our AgExceed customers, Legacy Grain Cooperative! At GSS, we take great pride in the fantastic relationships we have with our clients. We always strive for something that feels more like a partnership than the typical software vendor/client relationship that so many companies are accustomed to- we're as invested in the success of your business as you are! From the first stages of a new implementation, through ongoing support and new feature development years down the road- we're always focusing on how we can make our clients happy, and how to help them be as successful as possible.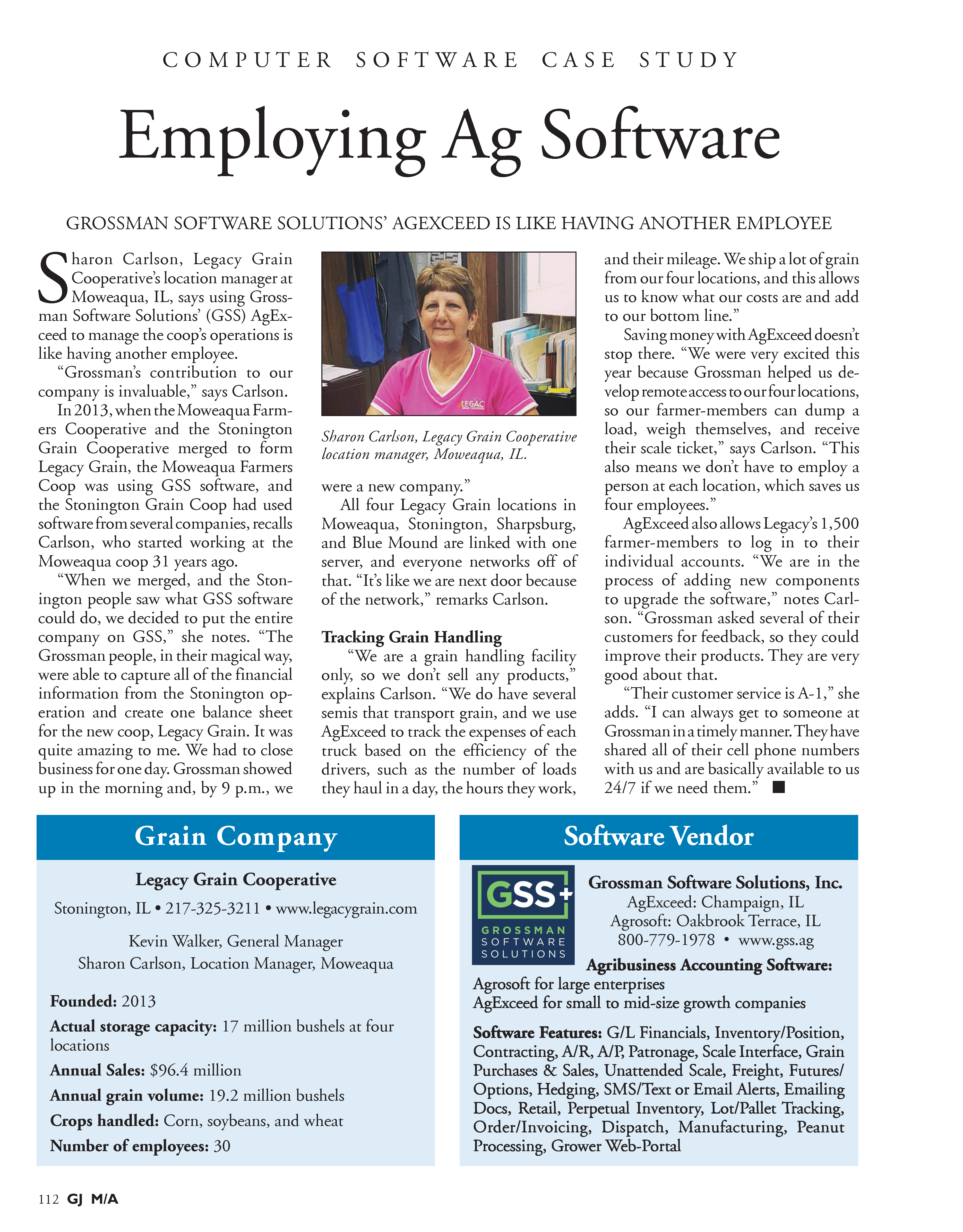 Previous Events
We met many new folks and saw many familiar faces at the 124th Annual National Grain and Feed Association Convention in Austin, Texas earlier this year! It was a fantastic show, and we look forward to reconnecting with everyone again soon.

We had a great time at the the 2019 Country Elevator Conference at the JW Marriot in Indianapolis! We spoke with many of you throughout the 3 days of the conference, and look forward to following up with you in a more detailed manner about how GSS products can help your businesses.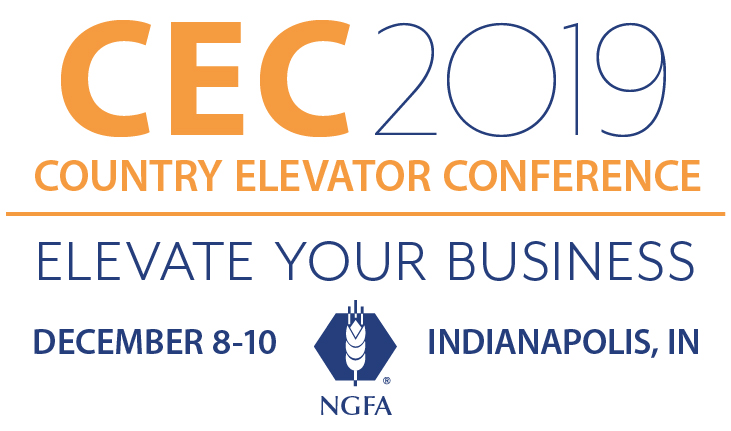 We hoped you visited us at the U.S. Soy Global Trade Show! We were in Booth 1117, and talked to a bunch of great folks about how GSS can supercharge their businesses.