Insights
Things we've learned from nearly 50 years of servicing the agriculture industry.
Friday April 1, 2022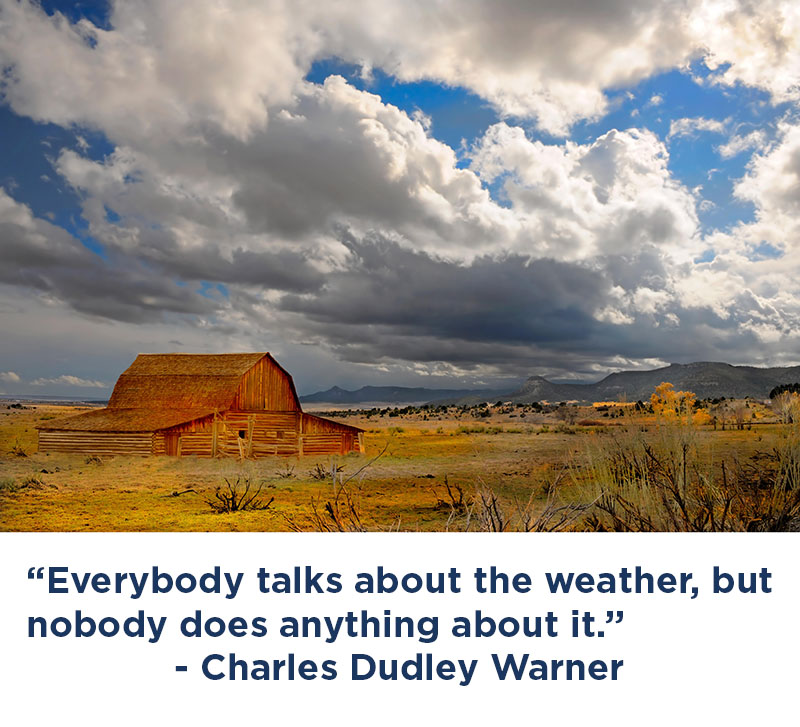 Sorry, Charlie, but that saying is no longer true. As of today, April 1st, GSS is proud to announce our newest module, AGROWEATHER, a software module that will actually allow you to control the weather.
"Our development team is based in Chicago, so you can imagine how excited we are," says Gail Miller, our company President.  "A lot of our customers are in Canada, so we will probably keep it frosty cold there at least 9 months a year, because we know they love it so much."
Recent testing has had some issues, including 32 inches of snow in the Bahamas and a freak tsunami in Nebraska. However, Gail says our development team is confident that the product will be fully stable "prior to us accidentally killing ourselves."
"We are currently in discussions with mobile partners," Gail explains.  "Soon, submerging Australia will be an accidental pocket dial away."